We do not just offer quality gate repair, we are also a trusted provider of an extensive array of garage door services. These two are our specializations, and we are proud to say that we offer superior quality of work, covering garage doors, parts and openers. The following is a brief overview of the services we offer, you can be certain that with every work rendered takes much consideration of your safety, security, convenience and even your budget considerations.
Garage Door Installation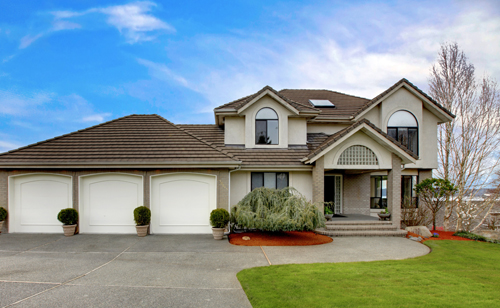 "Gate Repair San Gabriel" is an expert in installing new garage doors whether your home is still under construction or being remodeled. We are also the one to call if you think you need to have your existing door replaced. We can recommend the perfect door for your property based on your location, preferred design and cost constraints. Our installation technicians are well versed in putting up garage doors of any type and brand.
Repair and Replacement of Parts
As professionals in the industry, it is our job to keep garage doors safe and smoothly running at all times. We understand the risks involved when these doors are damaged. This is why with every work, thorough diagnosis is done before coming up with the best solution. Whether it's the springs, the cables or tracks that are in trouble, expect "Gate Repair San Gabriel" to deliver reliable service. You can call us if sections or panels of your door are damaged, for we also offer panel replacement. We are fully stocked with parts and supplies so we can complete a job at the best possible time.
Garage Door Opener Troubleshooting
Door openers, operators or motors are common causes of problems for garage doors. You never have to worry, because we are here to assist you for any trouble with your opener. We can work with LiftMaster and any other brands. We can ensure that your opener works properly providing safety and security for your family.
Garage Door Maintenance
We believe that maintenance is key to a safe and durable garage door. This is why we accept periodic maintenance of doors. The process includes visual inspection of all parts, as well as a series of tests to see if it works excellently. It may also involve lubrication of moving parts such as the rollers, bearings, etc.
From electric gates to overhead doors, we are the company to call. We have extensive experience in the trade and we constantly update ourselves to remain competent. Technology is continuously advancing and we can never fully rest on our laurels. This is our way to cover as much job as we can. No matter how simple or complex your garage door system is, we are here to help. We make sure to blend our expertise with unparalled customer service and keep all our clients satisfied. We are an authority in garage doors and gates, and whenever you choose to entrust work to us, expect professional quality of work that can never be matched. Feel free to call us and inquire about our services and prices. You may also contact us for emergency repairs.